Friday, July 20, 2012
Right now, if you invite 10 friends, you get a $25 credit, 25 friends a $50 credit and 50 friends, a $75 credit!!! They do NOT have to buy anything! That means, you can get a FREE lunch box just by inviting 10 friends to join ONLY!
Tuesday, July 17, 2012
Citgo
and Visa are teaming up to off rewards to loyal customers. All you have to do is enroll your Visa card online, and after 8 gas purchases of $20 or more you will get back a $15 Gas Card!
Coastal Contacts
is offering free glasses for new customers again!! EVEN BETTER - If you're already their customer, they're having a 50% off sale!!
Monday, July 16, 2012

Entertainment's 2 Books for $10!
Entertainment's 2 Books for $10 ---- The 2012 coupons are valid until November!!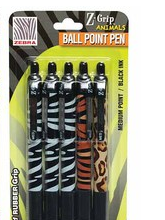 Now through July 21st, Zebra Z-Grip Pens are on sale for only $1 at Staples! Check out how you can pick these up these for FREE!
Buy 1 Pack of Zebra Z-Grip Pens – $1
FREE Caress Endless Kiss Body Wash Sample